Discover the freedom of Mobile Banking
U- Mobile provides you with the opportunity to carry out various banking transactions with ease from your mobile phone.
Quick log-in within a few seconds with the biometric option on devices that support this feature.
Faster navigation with the sliding menu available on all user sessions.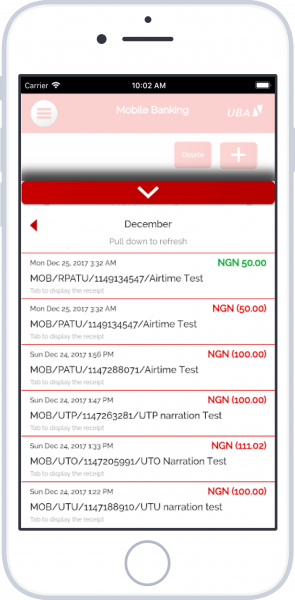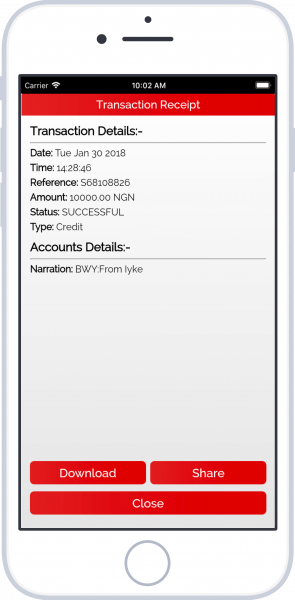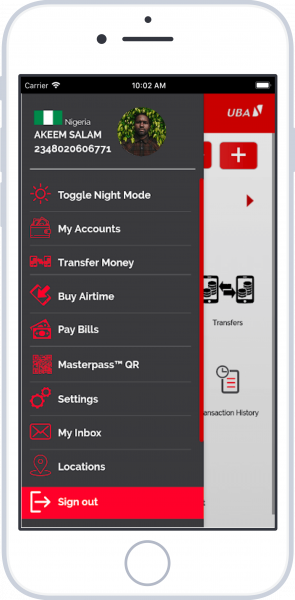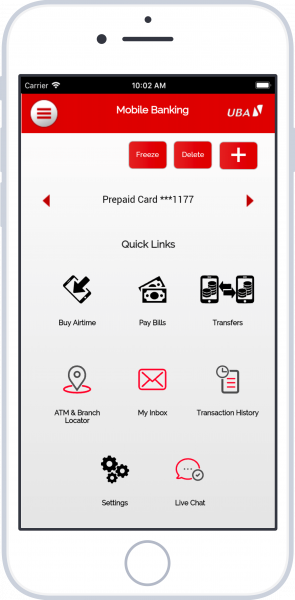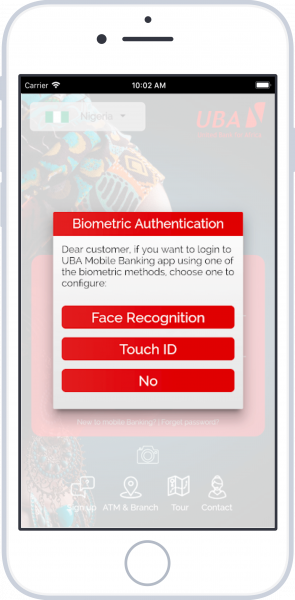 Realtime Transaction History
Keep an eye on cash inflows and outflows so you know what is going and where. 
We're Always Here to Help
24-hour customer service support via live chat. Always have help at your fingertips.
Put it in your pocket
Pay Bills
Move Money
See Transactions
Put it in your pocket
Put it in your pocket
Download the UBA Mobile app today and access you money anytime you need it.
Our Mobile Banking App lets you carry your bank with you wherever you go. You can perform transactions and manage your bank account(s) from your mobile device.
Pay Bills
Move Money
See Transactions